Cromac Smith Ltd & Sea-Air Services
Cromac Smith has been specialising in the promotion of sea-air services to UK and Irish clients since August 1989.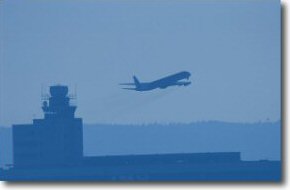 Regional offices at key points of origin oversee shipments at port of departure.
Cromac Smith offers a carriage-only service. Cromac Smith specialises only in the marketing and management of sea air services. Ocean freight, airfreight, customs clearance services are left to other specialists.
Cromac Smith has served many of the world's major forwarding and logistics companies. Many forwarders accept Cromac Smith as their 'sea-air' department.
The majority of sea air traffic is from Asia to various areas of Africa, Europe and North America.
Cromac Smith Ltd, Leamington Spa, Warwickshire, U.K.
Tel: +44 (0)7933 510572 Email: sea-air-service@cromacsmith.com Web: www.cromacsmith.com
Registered in England No: 2416452
NO PART OF THIS WEB SITE MAY BE USED WITHOUT THE WRITTEN PERMISSION OF CROMAC SMITH LTD